Home Decor & Handloom Shop in Vasundhara, Ghaziabad
Buying Handloom products for furnishing your home is no more a hassle when you know about Kochar Home Furnishings- Home Decor & Handloom Shop in Sec-5, Vasundhara, Ghaziabad. Explore all types of Handloom products such as Bed sheets, Bed covers, Dohars, Comforters, Quilts, Blankets, Duvet Covers, Towels, Table Covers, Mats & Runners, Rugs, Shopping Bags, Stools, Ceramic sets, Dining Napkins, Gifting Articles, Home Decor Items & much more at never before affordable luxury prices.
Kochar Home Furnishings are providing the best yet most affordable luxury home furnishings and handloom products to valued customers for more than 15 years. Handloom store with such fine-quality Diwan set pillows, new bed sheets, Bedside Runners, Bathmats, Doormats, and Carpets with such unique handloom designs is not commonly found in Ghaziabad. Same-day home deliveries for Vaishali, Vasundhara, Indirapuram, Noida, and Delhi are also available.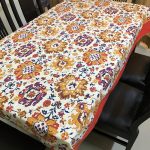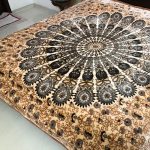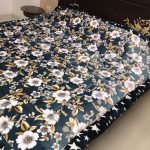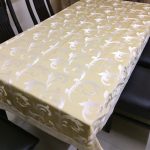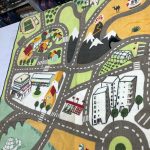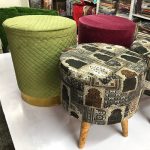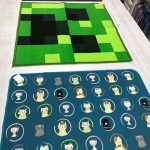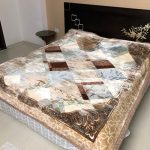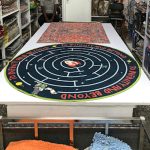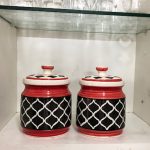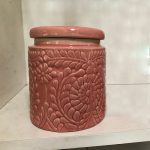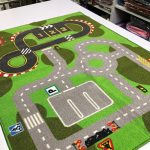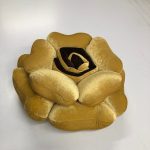 Our Bestselling Handloom Articles:
Bed Sheets & Pillow Cover:
Unique design bed sheets and Pillow Covers can appeal to visit your house. Bed sheets and Pillow Covers are essential elements of furnishing your house. Without designer Bed Sheets and Pillow Covers, no living space is complete.
Don't you think? Doormats & Runners are the Handloom Articles that are necessary for your Home décor. Bathmats, Doormats, and Bedside runners are eye catchy and also need to be fine quality & durable for long usage. Bring newly designed Bed runners, doormats, and bathmats that match the overall decor of your home & office. These are products that look like centerpieces and are made to look exquisite.
By Adding attractive Curtains & Covers, you can décor your house to a much better level. Newly designed Table covers, Duvet covers & Quilts can give a pretty good impression on everyone.
Are you looking for fine Quality Dohars & Comforters? It's time to add some fine-quality Comforters & Dohars. Then it might be the best decision to come directly to the store so you can feel the quality of the product and select from the wide range of intelligently designed and formulated Comforters & Dohars.
Shopping Bags & Dining Napkins:
Shopping without a bag is kind of an awkward thing at the current time. Everyone is going polythene free to save the environment from pollution. You need to have a good quality & durable Shopping bag, to carry out shopping materials. Dining Napkins are very helpful in keeping your table clean while taking food, and you can choose from attractive dining napkins from our wide collection
Ceramic Sets & Gifting Articles:
If you can't find gifting articles such as ceramic sets & stools, then there is no need to worry about it. Kochar Home Furnishings- Handloom shop gives you amazing quality gifting articles options to buy.
A one-stop shop that covers all your handloom article needs is nearby Sec-5, Vasundhara, Ghaziabad. Kochar Home Furnishings- Handloom shop always makes sure that customer only use good quality products at affordable prices. Instead of buying from an online store and compromising on the quality of your home furnishing products, you can visit the Handloom emporium near Indirapuram, Ghaziabad. By visiting the store, you can actually check the quality of the product and select from new trendy collections. Kochar Home furnishings- Handloom shop has rich quality styles with different color options. We have more than thousands of happy customers who have purchased the best handloom articles & various unique textile fabrics from us.