Technosafe Solutions - About Us
Technosafe Solutions provides industrial safety services for workers and employees who work in hazardous environment. Technosafe Solutions was founded 9 years ago and has emerged as a leader in industrial safety equipment services. We are ISO 9001 certified company that means it fulfills internationally certified QMS standards (Quality and Management System). Our company supplies Safety equipment not only to industries but also to Government authorities, especially in North India. We deal in Honeywell, KARAM, Joseph, Leslie, Unicare, Ray chem, Sure Safety and many other manufacturers for high-quality safety equipments to battle with the peril faced at the workspace. All of these clients have a high reputation in the market with a commitment to quality and services.
People suffer an injury during work; according to a survey in the US, there are 30,500 eye injuries every month, and in India, statistics are even worse. The data claims that industrial injury took 6,300 lives within 2-3 years. Most of these injuries can be prevented with the use of proper safety equipments. Safety equipments can reduce employee exposure to hazards when engineering or administering hazardous work. Safety equipments that are of low quality are not feasible or effective in reducing these exposures to acceptable levels. That is the reason we ensure to deal in the quality brands. It is said, "To save a life. You saved many". Therefore we are here to save many lives from industrial hazards with premium products like firefighting system, head protection gear, cut resistance gloves, eye protectors, shower and eyewash, retractable fall arrester etc., from the best brands.
Industrial Safety Solutions We Provide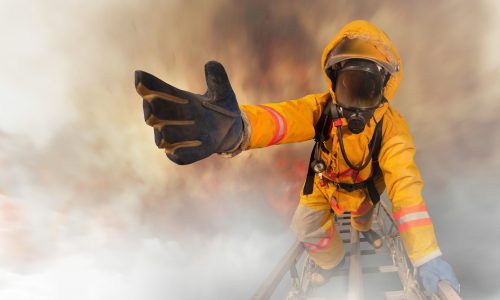 Millions of workers are exposed to intense heat conditions in their work environment. According to a NFPA report there are about 64,875 injuries on the fire ground in 2020. A proper fire fighting system with Fire fighting equipments can help prevent fire injuries. Fire safety equipment can also prevent health loss from heat, toxic substances and smoke.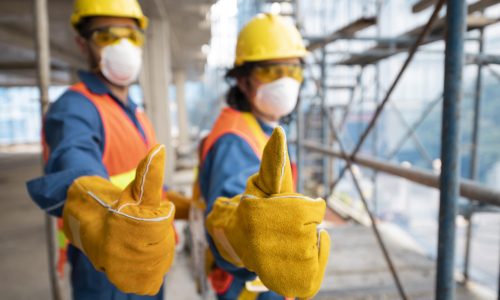 You can rely on Technosafe Solutions for protective clothing and fabric. These clothes are scientifically designed to protect against various hazards like harmful chemicals, lead, electrical arc, dry flakes, and toxic sprays. All sorts of protective aprons, pinafores, and coveralls are available through Technosafe.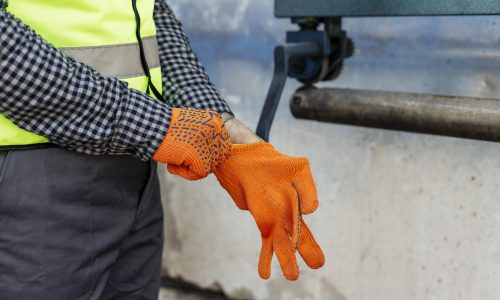 Painful injuries can occur while working on the machines. Sometimes when hands get in contact with sharp edges or objects, they develop cuts and skin punctures. Toxic chemicals and heat from machines are also a threat to hands as they can even cause damage to the skin, blood vessels and nerves. Safety hand gloves that include cut-resistant hand gloves and heat-resistant hand gloves provide hand protection from these hazardous chemicals, machines and sharp objects.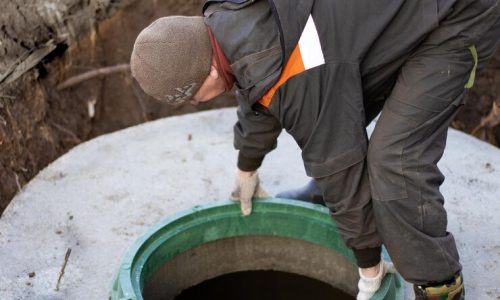 Sewer Man Safety Equipment & Solution
Sewer man safety is often neglected despite the fact that it is very dangerous. There is a risk of bacteria, protozoa, and viral infections. That can be prevented with PPE kits and hand protection gloves. Further, there is a risk of falling and respiratory issues. At Technosafe Solutions, we make sure to provide proper Sewer man Safety equipments and solutions.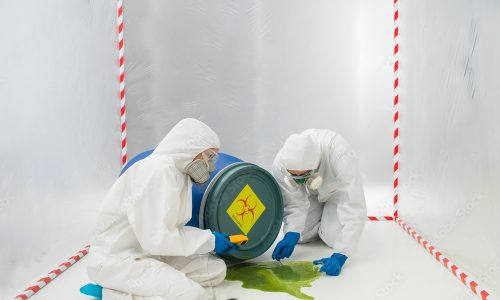 Spill containment workers have different fluids around them like lubricants, paints, acids, neutralizers and even acids. These fluids can be harmless or can be toxic, or even flammable. In a year, there were 34000 incidents reported in the National response center. In order to reduce or stop spill injuries, we provide spill containment protection services and equipments.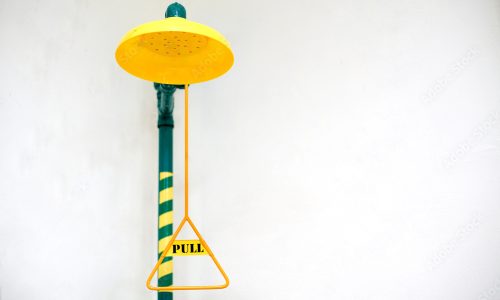 While working in factories, chemicals can enter into the eyes or face; in such a case of chemical exposure, there is a need for a safety shower and eyewash. Immediately move to the emergency shower and eyewash station, turn on the lever flush your eyes for a minute. Keep your eyes open and move them in all directions.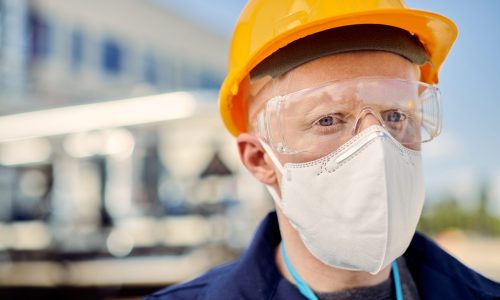 According to a survey, there are 30,500 eye injuries every month in the US. About 25,000 can be prevented with eye goggles or proper eye protection glasses. We don't have much data on eye injuries in India, but the number can be frightening. With Technosafe services, you are entitled to get the best brands with high-quality eye shield, eye protectors, welding eye goggles and all sorts of eye protectors.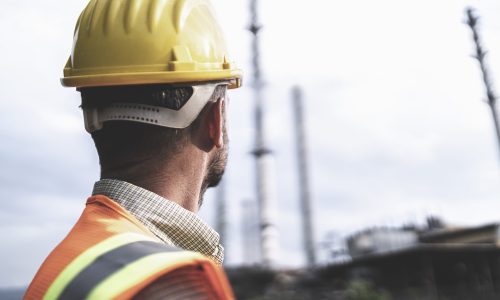 A safety helmet or hardhat protects workers from impactful injury by falling objects or any other heavy items. Head protection or head protection gear is mandatory for construction workers and at various other workplaces to ensure entire safety from fatal head injuries. Wearing head protection gear not only protects the head but also prevents skull, neck, brain and spinal hold injury.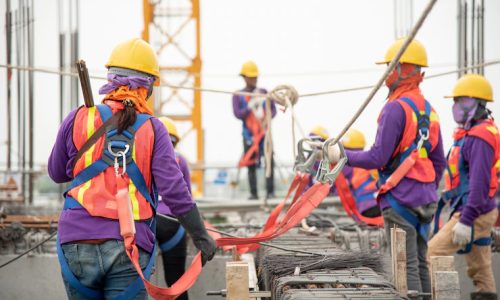 Falls are among the most widespread causes of severe work-related injuries and deaths. Workers can fall from the lofty workstations, sliding platforms, or pits. Technosafe Solutions provides a solution for fall protection within a workplace like a guard rail, retractable fall arrester, fall arrester rope, toe-board etc. All these fall protection equipments should be used in the region of every sloppy area, floor or elevated runway. There should be a safe and harmless workplace for employees which is provided by Technosafe Solutions.
We here at Technosafe make sure that there is no negligence in the quality of safety equipments or products. That is the reason we deal in supreme and reputed manufacturers. It has been 9 years since Technosafe has put its hands in this industry. We are ISO and QMS certified to provide high-quality services. The company is focused on providing high-quality safety services in the industries around the country and to provide a sound environment for employees who risk their precious lives at work.